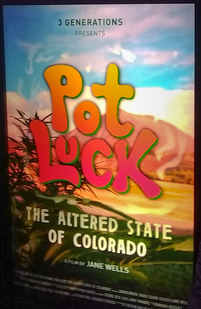 Pot Luck: The Altered State of Colorado
"POT LUCK: THE ALTERED STATE OF COLORADO" 77min
Directed by: Jane Wells
Director of Photography: F. Emmanuel Bastien
2018


The war on drugs has failed, but is legalization of cannabis the answer? It has been 5 years since the people of Colorado voted to legalize cannabis in all its forms. POT LUCK takes a road trip across the state to find out what the new normal looks like. A colorful cast of locals including businessmen, budtenders, barbers, cops and farmers share a stake in the still-evolving world of legal cannabis. Gathering their stories and experiences the film looks beyond the headlines and hysteria and asks: Is this blazed new world a good one? Have the injustices of the war on drugs been addressed? Is drug crime down? What about personal liberty and access to alternative health care? Is legalization synonymous with greater social justice?

Directed by: Jane Wells
Director of Photography: F. Emmanuel Bastien
Distributed by: 3 Generations
Edited by: Barbara Boussuet
Produced by:Jane Wells, Nadia Zilkha, Simon Brook
Original Music by: Christopher North
Associate Producer: Jamie Brandel
Post Production Supervisor: Francesco Portinari
Additional Camera: Eric Dettle


---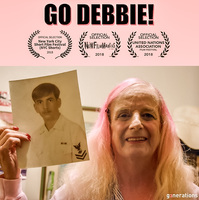 Go Debbie
"GO DEBBIE" 8.46min
Directed by: Jane Wells
Director of Photography: F. Emmanuel Bastien

Transgender Vietnam veteran Debbie gets a life-changing present for her 68th birthday.
Debbie was born in rural Pennsylvania and served in the navy during the Vietnam War. For much of her adult life she was married with children and worked in road construction in Colorado. When she began to reveal her true identity, she lost her job, her home and her life savings. Undaunted, Debbie dragged herself out of homelessness, completed her transition and is now living happily as a pink-haired activist.

Directed by: Jane Wells
Director of Photography: F. Emmanuel Bastien
Produced by: Jane Wells
Editor: Francesco Portinari
Director of Photography: F. Emmanuel Bastien
Associate Producer: Jamie Brandel
Distributed by: 3 Generations

https://vimeo.com/263228757
http://www.3generations.org/film/go-debbie/
---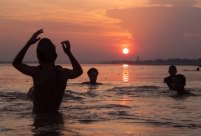 Mekong
"MEKONG" 52min
Directed By Douglas Varchol
2012 Dzap Productions

"This compelling, fast paced yet lyrical film, does a brilliant job of exploring the tension and dilemmas of hard choices and often bitter ironies, surrounding one of Asia's greatest rivers as it stands on the brink of dramatic changes which will affect the entire river basin and the millions of lives that depend on it."

- Nirmal Ghosh, Senior Correspondent, The Straits Times

https://www.youtube.com/watch?v=ci_0L55_WEA
---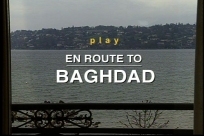 En Route To Baghdad
"EN ROUTE TO BAGHDAD" 56min
Directed By Simone Duarte
2004 Duarte Productions

A documentary that details the life and humanitarian work of Sergio Vieira de Mello, a man who endeavored to bring peace and security to countries like Rwanda, Mozambique, Cambodia and East Timor. de Mello was among the people killed in a bombing attack on the UN Headquarters in Baghdad on August 19, 2003.

Tribeca Film Festival,
Rio International Film Festival,
The Human Rights Film Festivals,
PBS "Independent Lens", TV5.


---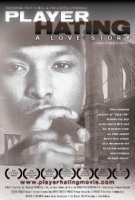 Player Hating
"PLAYER HATING" 97min
2012 Mad-G Production
Directed by Maggie Hadleigh-West

A documentary about hip hop artist named Half-a-Mill and his Brooklyn crew as they struggle to escape the poverty and violence of the Albany Housing Projects through music.

"Volatile! Intimate and never condescending, Ms. Hadleigh-West's on-the-fly shooting style opens a portal to an alien land, a corner of America where many whites fear to tread."
– Jeanette Catsoulis, New York Times

"Player Hating is one of the more intimate and revealing looks at American projects ever made… Hadleigh-West clearly has the guts, not to mention the wiliness, of a potentially major filmmaker: She went to an everyday kind of purgatory and came out with a picture of cleansing humanity."
– Chuck Bowen, Slant Magazine

Director Maggie Hadleigh-West wins the prestigious 2013 Guggenheim award! "Appointed ... "Player Hating IS NOT just another hip hop movie.
---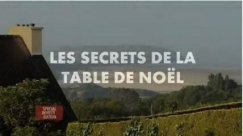 Les Secrets de la Table de Noel
"LES SECRETS DE LA TABLE DE NOEL" 44min
2011 Kraft&C0
http://www.kcraftco.fr

Huîtres, foie gras, champagne : autant de produits de luxe qui se retrouvent fréquemment sur les tables de Noël. Réputés raffinés, naturels et haut de gamme, ils se sont démocratisés ces dernières années au point d'être devenus accessibles à la plupart des consommateurs. Mais à quel prix ?
Pas sûr que le menu de ce soir ouvre l'appétit : huîtres génétiquement modifiées, foie gras façon purée industrielle, chocolats à l'huile de palme...


Canal +
---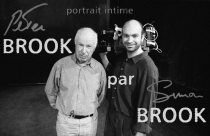 Brook By Brook
"BROOK PAR BROOK" 75min
2002 Arte
Directed By Simon Brook

Portrait de l'homme au privé, en famille ; portrait de l'homme au travail… Parce qu'il se donne à voir à son fils Simon, jeune réalisateur de films et documentaires, le grand metteur en scène de théâtre anglais Peter Brook, 76 ans, dévoile pour la première fois une part de son intimité d'artiste, de père, de fils aussi…

Arte TV.
Special Nomination at the PIPA Festival
---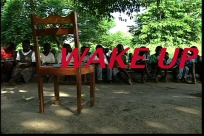 Wake Up
"WAKE UP" 22MIN
2005 Duarte Productions
Directed By Simone Duarte

Narrated by Roberta Flack, Wake Up shows what women and children in Mozambique are doing to combat the AIDS issue and how an American from Illinois helped in this fight.

Wake-Up, a half-hour documentary, focuses on Mozambique, a country that is emerging from civil war only to find itself facing a fast-growing HIV/AIDS epidemic. The film explores the relationship between HIV and young people and what a select group of non-governmental organizations is doing to raise awareness and advocate for prevention.


---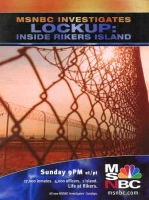 Lockup: Inside Rikers Island
"LOCK UP" 57MIN
44 Blue Productions
There are 2 million people behind bars in the U.S. In Lockup, we open the gates and show you what happens inside America's prisons.

A tour of New York's Riker's Island prison facility includes a look at how penitentiary officials deal with issues such as gangs, living conditions, pregnancy and overcrowding.

2000 MSNBC
---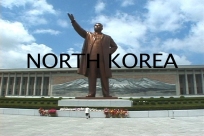 North Korea
---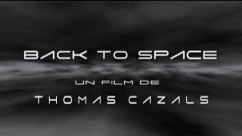 Back to Space
2006 Point Du Jour
Directed By Thomas Cazals
---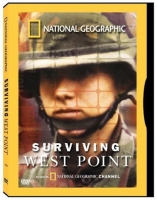 Surviving West Point